After messing with a few different designs, I decided to cut out that the routed notching around the entire post.
Old design
I thought it would be a "stately" looking detail, but I was too worried about getting significant tear-out by routing through the end grain that way. I did a run on a practice piece and it looked mediocre.
Since I don't want to waste the material (mainly because riding your bike with giant pieces of lumber is annoying and dangerous, but also because of the time & materials), I decided to go the safe route [pun intended] and simplify my design. To that end, I was doing this in the dark out on the back slab, so anything that makes this easier helps.
New design
I also decided that routing that round on the bottom of the rosettes was an unnecessary detail. I'm a bit of a details junky, so I'm going to commend myself on breaking a habit this round. Maybe I'm just getting lazier (is that possible?!), but I definitely did not feel like building a jig to hold the rosettes as a went at it in the dark with at 3.5 HP router.
No, I don't own a router table.
Yes, my birthday is coming up.
This weblog is has its own funny time line. I'm so far behind with posting on this blog, but it gives me a bit of satisfaction because when I hit the job site. Since there is often a multiple week lag between reality and blog-reality, I feel like I'm taking a time machine into the future when I put on my toolbelt.
Wooosh!!!
... only the future looks like this: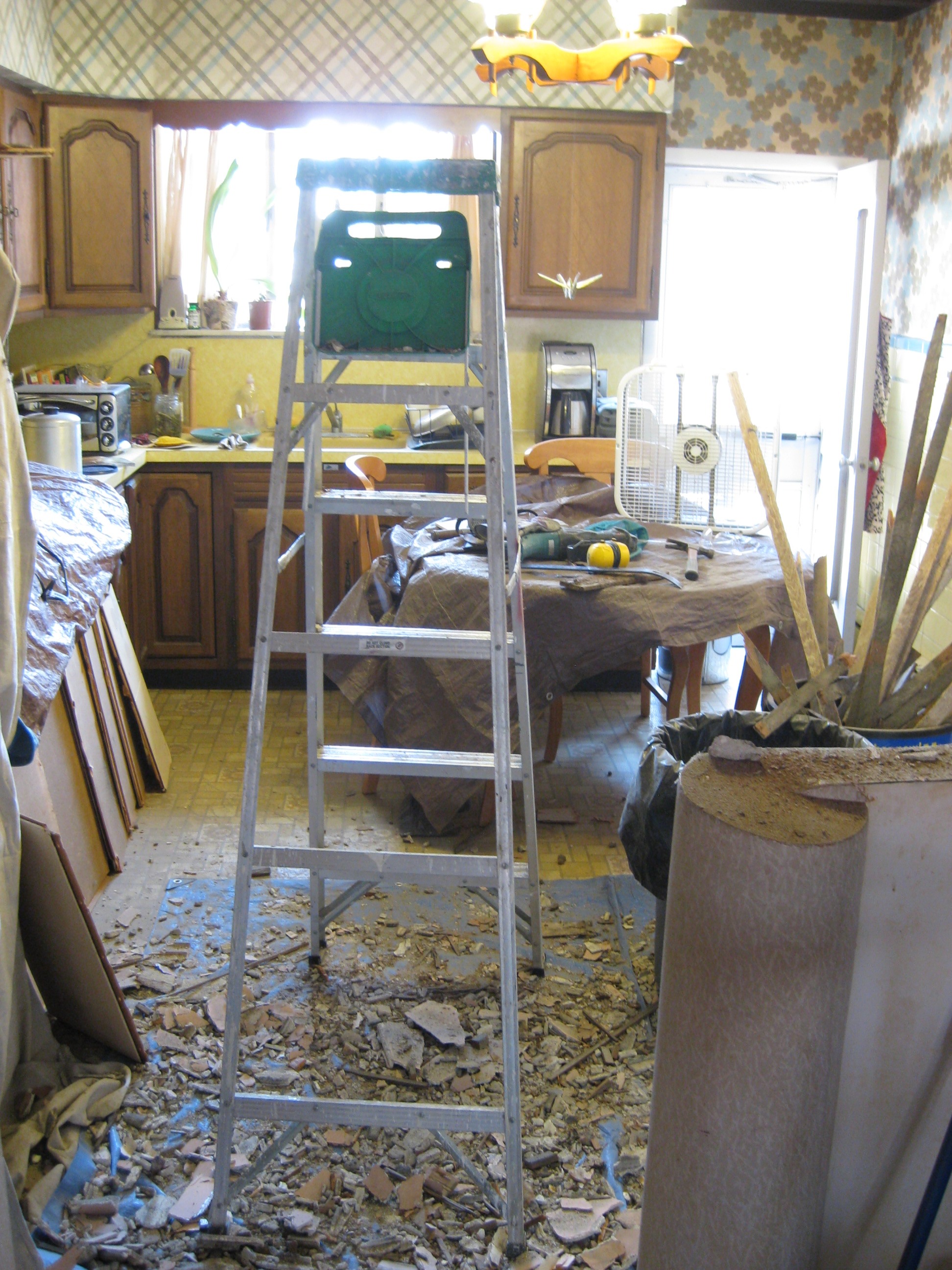 I'm going to get back in my DeLorian now.